Dewback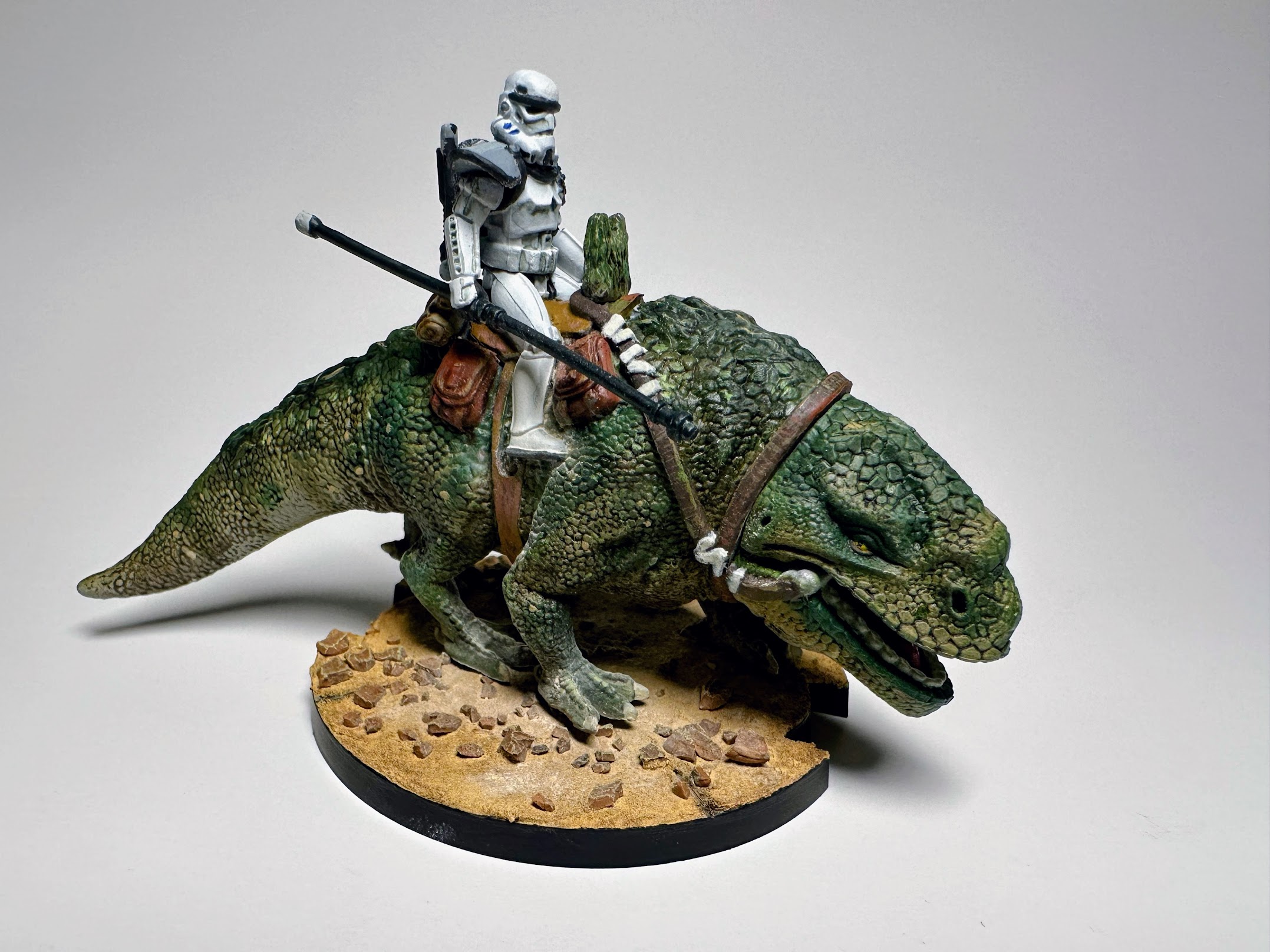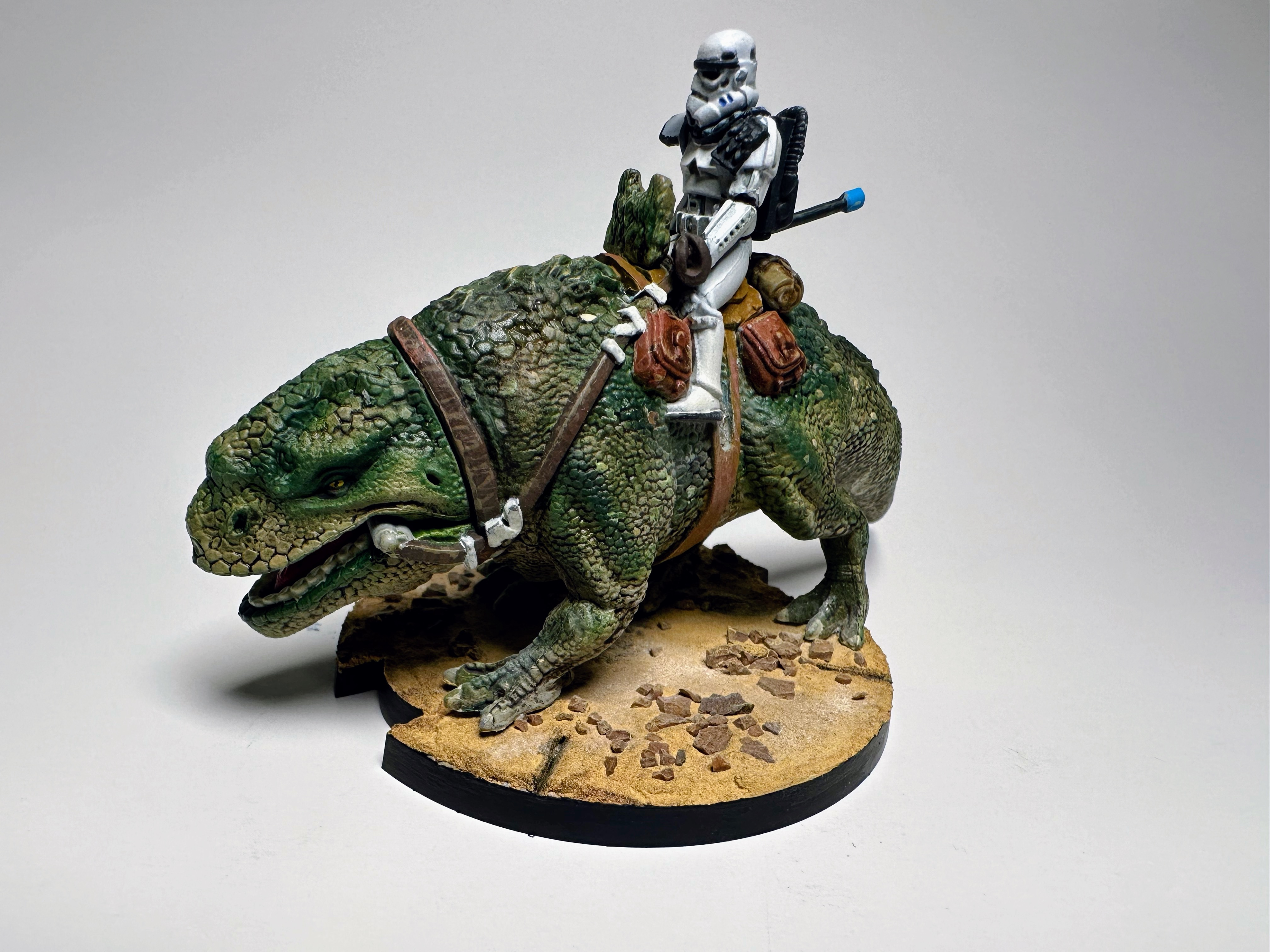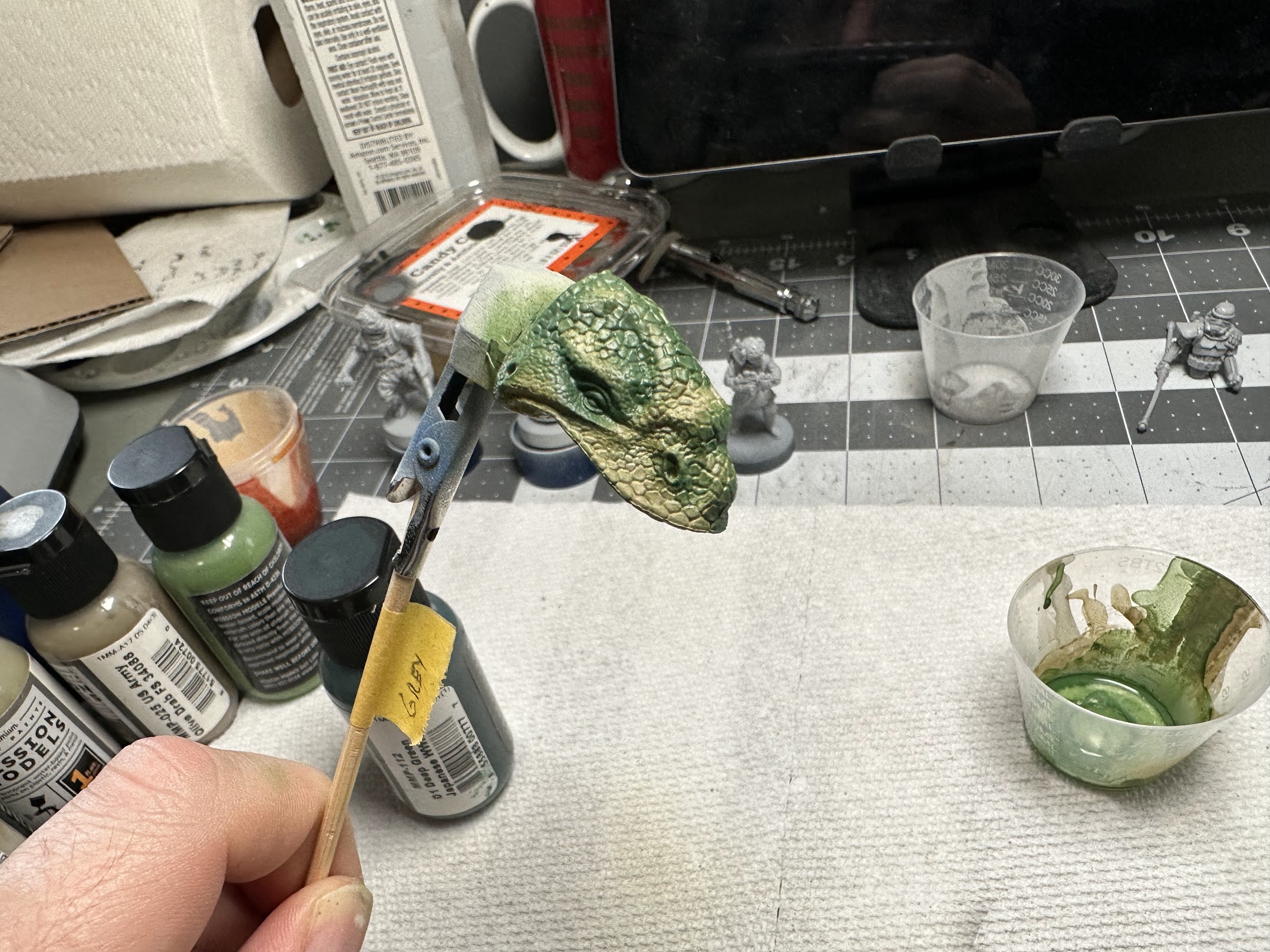 I really enjoyed dewing this dewback. I had been looking forward to doing a larger creature and an opportunity to use an airbrush for much of the skin effects.
I started off with a gray primer over the dewback and left the Stormtrooper torso unattached. I airbrushed a Mission Model Paints kahki color for the underside of the belly and then some various olive drab colors over the rest of the body to add some changing tones and a little bit of stripes and spots. I then grabbed some Vallejo Model Colors and mixed up a sort of bone color for the claws and teeth. Some Mission Model Paints red for the tongue. A Vallejo Model Color yellow for the yes with a black iris. Then, an assortment of Vallejo Model Color, Game Color, and Panzer Aces browns, leathers, etc painted up the saddle, pouches, and reigns. I used various leather colors to add some creases and scuffs to the leather bits. An oil wash with Shadow Brown from 502 Abteilung was applied over most of the model and then picked out a few scales with other 502 Abteilung oil colors.
I spent way less time with the Stormtrooper bodies that I did on the actual Stormtrooper minis. I masked the saddle and a bit of dewback with 502 Abteilung masking fluid and carefully airbrushed Vallejo Model Color Off White for the Stormtrooper's legs and both torsos that come with this kit. I painted up the joints between the armor with Vallejo Black Gray. I carefully painted the helmet details in Black Gray, Blue, and gray for the eyes, brim, rank markings, mouth and ears. I Mixed up some light gray oil washes to give some shading to theSstormtrooper.
The base was an AK Interactive sand paste with some basing rocks scattered in. Some more oil washes were applied to the base. Dusted a little bit of sand pigment over the base, dewback feet, and Stormtrooper boots. Finally, I paint three coats of Mission Model Black paints for the base edge as I love the deep matte black.