General Veers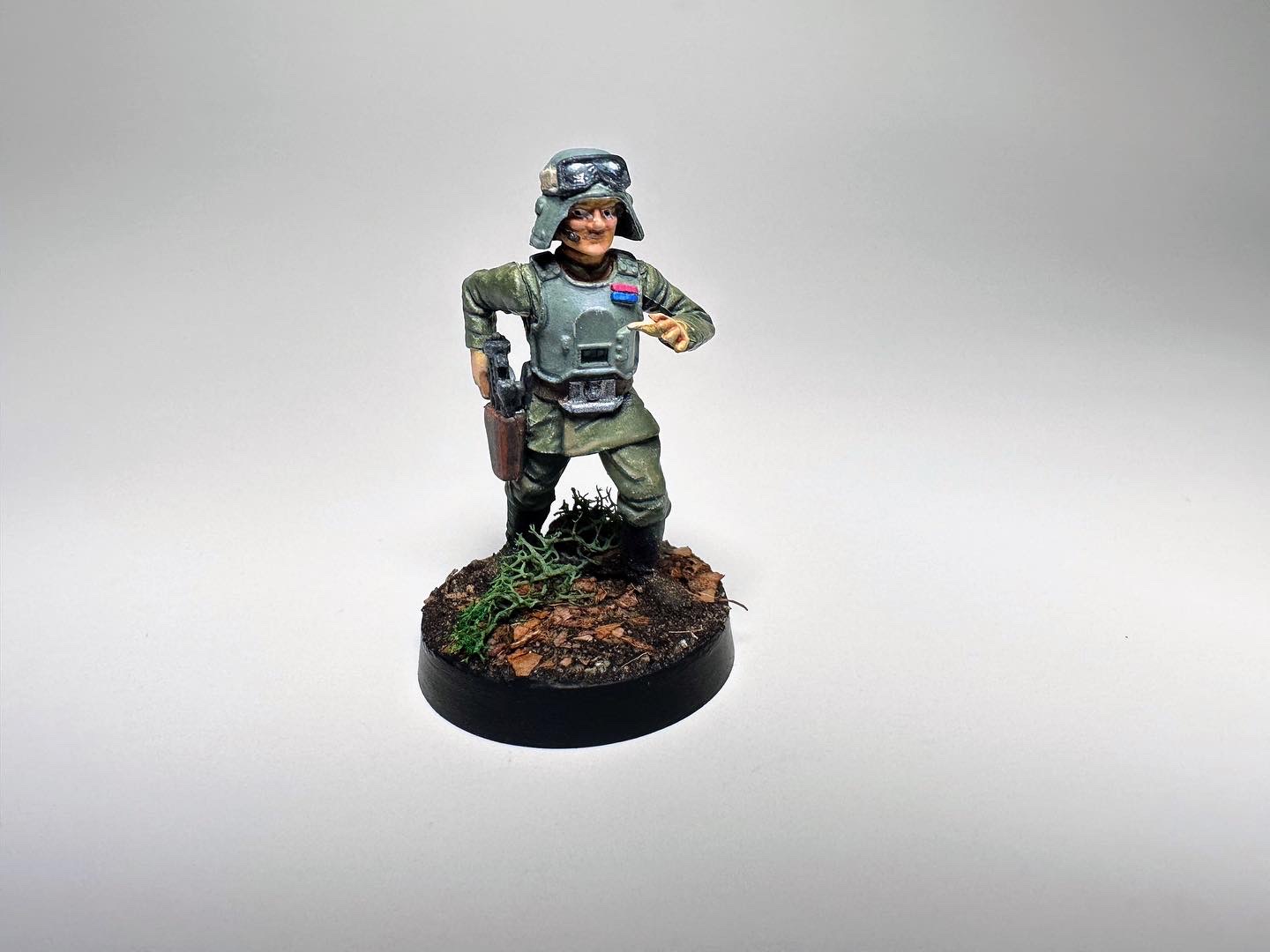 This was my first painted mini with human skin. With some basic uniform and armor, and few fine details, this came together surprisingly quick. I felt like I was making meaningful progress after the stormtroopers and shoretroopers that I felt my skills improving.
I tried painting some specular highlights on the goggles with some gradients of grays over black and then brushed on some gloss clear coat. This is a technique I'd like to improve on in the future. The figure was painted with an assortment of Vallejo Model Air and Mission Model Paints.
The base was done with some dirt from the yard and some ground up leaves and some fake moss strands from Michael's the craft store.