Stormtroopers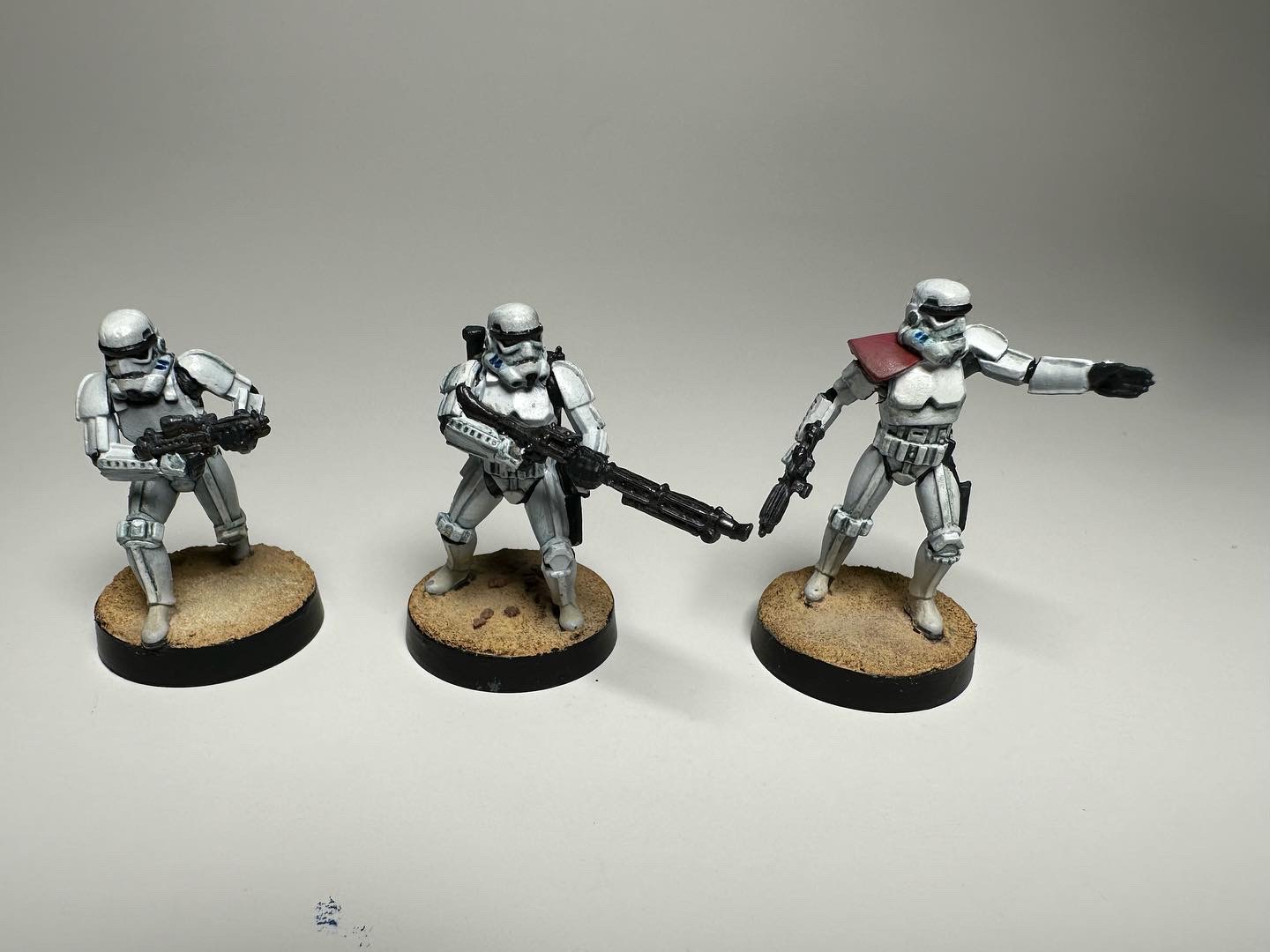 Here are a few minis from the two squads of Stormtroopers I painted that came with the Star Wars Legion Core Set. These were the first minis I had ever painted. What they say is true - painting white is a challenge.
It took a few attempts at painting before calling them done. I ended up with a grey primer and a pretty heavy zenithal highlight with Vallejo Model Color Off White and reserving pure white for some highlighting. Instead of a wash, I mixed a cold light grey with some blue in it mixed with Vallejo Glaze Medium and painted a really thin layer along the armor seams for some shading. Then a bit of pure white on the highlights like the top of the helmets and some high spots of the armor.
AK Interactive Desert Sand paste was used on the base and a little bit of sand pigments (Mig Productions maybe?) on the base and feet.
This was a big learning experience and was able to carry what I learned to other minis.